Tanzania is twenty times the size of the Netherlands. The St. Kizito Hospital in Mikumi is located in the eastern province and diocese of the same name of Morogoro. Since its foundation in 1972, the hospital has been run by the sisters of the Mgolole order. They provide care to about 120,000 citizens, about 20% of the district's inhabitants. Due to the good quality of care, the hospital also attracts many patients from outside its own area. The inhabitants of the region have to live mainly from small-scale agricultural activities.
The St. Kizito hospital is a general hospital with currently approximately 100 beds. Bed occupancy is high.
An average of 180 people come to the outpatient clinics per day.
Many of the hospitalized patients die of malaria (especially the children) and AIDS.
Almost 2,800 deliveries take place every year.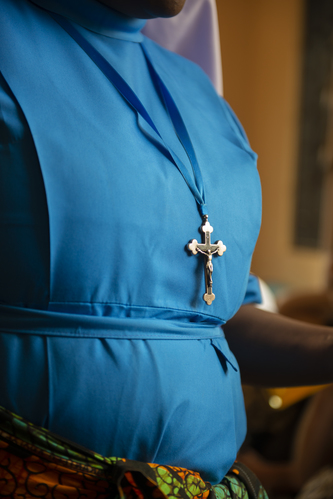 The total hospital budget is low, the government pays 40% of the costs and 30% comes from patient contributions. In accordance with government policy, care for pregnant women, children, the elderly and the disabled is free.
Focal points in healthcare:
combating infectious diseases such as malaria and AIDS;
help for mother and child. There is a maternity ward with 40 beds;
surgery and traumatology;
assistance to road victims. Located at a crossroads of roads, the hospital receives many casualties from many major and minor accidents;
The diocese in Morogoro has always been heavily involved in health care. To raise health care in Tanzania to a higher level, the diocese works closely with government programs.

The diocese administers:
3 hospitals;
1 health center;
25 distribution points for vaccinations and medicines;
orphanages and schools under the care of the sisters of the Mgolole order.
The Morogoro Support Foundation is also active in the St. Agnes clinic in Lugono, a town 25 km west of the provincial capital of Morogoro. The clinic offers day care and has a number of beds so that patients can stay overnight if necessary. The number of patients is growing steadily, partly due to the influx of Massai.
The clinic provides an average of 200 patients per month, 10 to 15 births per month, vaccinations, counseling and information for 150 mothers with babies.